Fence Installation in Bakersfield CA
Residential Fence Builders Bakersfield, CA
Showing your personality when selecting your residential fence in Bakersfield has become easier with fence installation products now offering a greater variety of colors and styles. You may just want the residential fence installed for practical reasons like the fact that they help keep pets and kiddos inside the yard and don't require much work other than occasional maintenance and repair. Or maybe you want a fence installed at your residence to keep people out of your yard or just as a way to keep that nosey neighbor from watching your every move.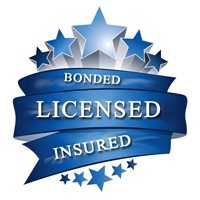 Types of Residential Fences in Bakersfield
Take a drive around your neighborhood; unless there is an HOA restriction requiring a specific type of fence, you are more likely going to see that residential fences can be installed in a variety of products, a variety of styles and with varying heights and colors. The options of materials are:
Wood Fences
PVC Fences
Wrought Iron Fences
Chain Link fences
Aluminum Fences
The advantage of some of the currently available residential fence products is the ease in which you can create a customized look with an inexpensive fence, that is durable, pest resistant, easy to maintain and stylish. So, if you are looking to save money, on your residential fence installation, get a professional residential fence installer from Bakersfield Fence Builders. Our experts will help you select an option that is right for your budget and style.
Our fence installation experts will work efficiently and quickly and get you a fence installation rate that is fair and reasonable. Our residential fence installations also come with products and services that the other Bakersfield fence installation companies will charge you extra for. Bakersfield Fence Builders bottom line quote will include everything you need to get your wood fence and gate installed and functioning, we take pride in being upfront and honest.
What makes Bakersfield Fence Builders the Best
What makes our residential fence installations and products very popular? Our customers have said, that hands down we have the best customer service, the best workmanship, the highest quality of products and that we make your fence installation easy. We also get a lot of praise for the affordability of our residential installations and maintenance services, because we have the best prices in the fence installation industry in Bakersfield. We also have top-rated fence installation contractors who have years of training and experience in the residential fence installation business and are some of the hardest working fence installers you will ever meet. They always go above and beyond the call of duty, and their work ethic is always being praised.
Offering our residential customers an unlimited variety of fence materials and installation styles is something we take great pride in here at Bakersfield Fence Builders. Another benefit of working with the best residential fence installers in Kern County, is that we have sourced our products from the top fence material suppliers and available in the fence installation industry and at the best prices available. This allows us to offer our customers the highest level of quality in fence installation products at the best prices available in the greater Bakersfield area! Call Bakersfield Fence Builders if you are ready to have a top-rated fence installation company working for you.